Avebury may be the largest stone circle in Europe, but in the late nineteenth century one could barely see the stones for the houses, barns, cattle pens and trees. When marmalade magnate-turned-archaeologist Alexander Keiller bought the site in 1938, his main ambition was to restore the site to its original condition, by finding stones long since buried and demolishing homes as they became vacant.

One of the unusual things Keiller noticed during excavations was a 98-feet long rectangular enclosure in an area near the centre of the site, once marked by an 18-foot tall obelisk, long since destroyed. Today, the position of the obelisk is marked by a concrete plinth and a few sarcens marking the original rectangular structure, which Keiller believed to have once been a lean-to cattle shed.

Recent ground-penetrating radar by the University of Leicester reveals more of the rectangle's missing stones and their sockets, along with a smaller rectangle within. They speculate that the latter structure was erected a thousand years before the entire site was completed around 2650 BC. These archaeologists believe what they have uncovered is the remains of a Neolithic house, but if one examines the function of Avebury, this new, small rectangle may yet prove to be the original site from where all the astronomical observations were made that eventually led to the construction of the site proper.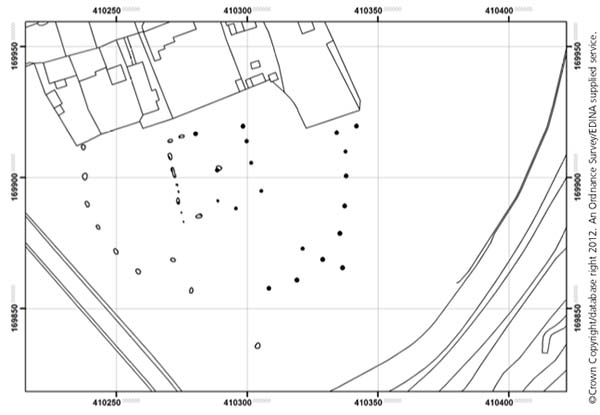 The rectangle of megaliths and the central obelisk, including data from recent survey by Mark Gillings and University of Leicester.